I shipped 70 packages before having a single break! 🙂
But then had 3 break in one month. 🙁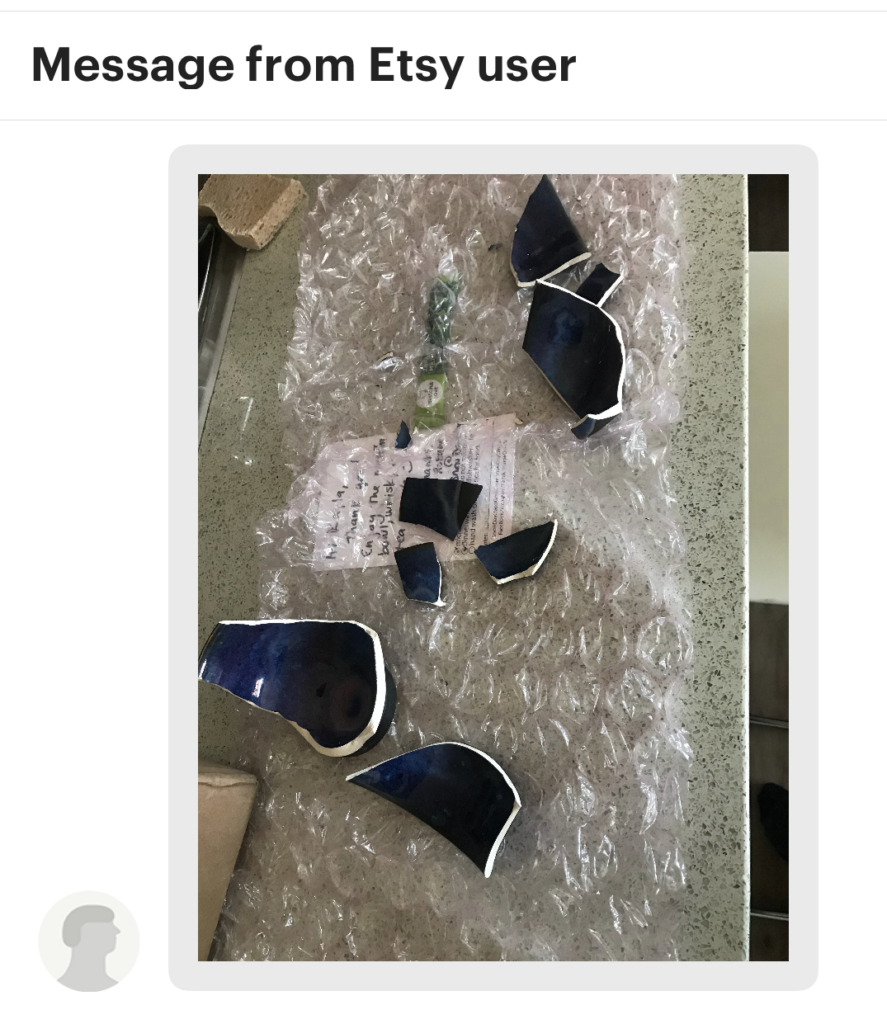 The main difference in that month is that I started buying boxes. As business was picking up, it was getting too hard to find a good quality, proper size recycled box each time I was shipping something. I bought some boxes in various sizes from a local box company and then…3 breaks.
As you can imagine, I'm one person making pottery, so each time something breaks, it's a major loss. Not only have I put lots of work and thought into each piece, but I'm only just now making multiples of each piece. 2 of the breaks, I had to make the pieces again from clay, so that's about 2 weeks until they get a replacement.
Initially, I thought it was the boxes, but I now think the answer was that I was using the smallest box possible for each shipment, instead of focusing on safety.
I posted my question to a very large online pottery group and got lots of different answers, but the majority said to use more packing materials, use only new packing materials, and possibly double box. I watched videos of potters packing things, I read articles, then I bought some larger boxes and Ranpak from Amazon.
Now here's what I do:
using new bubble wrap AND Ranpak, wrap a mug and put in 6x6x6. Fill any empty space with paper or peanuts
double box when possible – a mug goes into 6x6x6 and then into 10x10x10
in the space between the 6x6x6 and the 10x10x10, I fill it completely with whatever I have – peanuts, paper, bubble wrap
shake to make sure there's nothing moving
I've shipped 6 since then and so far so good. I also shipped my first international order! Will hear about that one in a week or two.
Update 1 month later 6-23-21: it's been a slow month as I haven't been working much, but I shipped 14 orders and not a single break! I think the double boxing is really key.